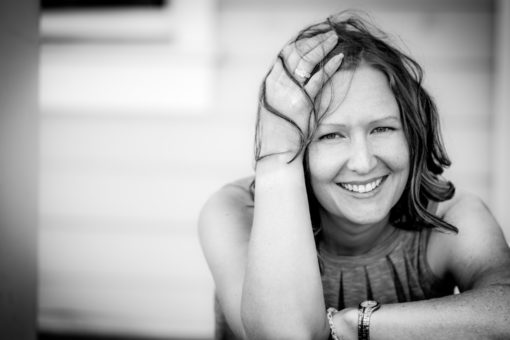 My professional career started somewhere between journalism and fetching coffee before taking a happy turn to graphic design, photography and all things visually creative in-between. Photography, funnily enough, seems to have become the glue that's held my artistic career together these last 20 years or so, even if I didn't realize it when I started. From newspaper photos to magazine shots, from product shoots to weddings, it seems I've been photographing all my life – with a good majority of the start of my career editing other people's pictures. What I didn't realize, however, was how much I loved the actual art of photography itself, and have since then spent the majority of my waking hours photographing everyone and everything in sight. Since then my photography has appeared in numerous nationwide publications and has had the privilege to grace over 20 magazine covers.
The result is my portfolio of beautiful people and things here at CameraKoala.
Thanks for stopping by! Hope to see you again soon.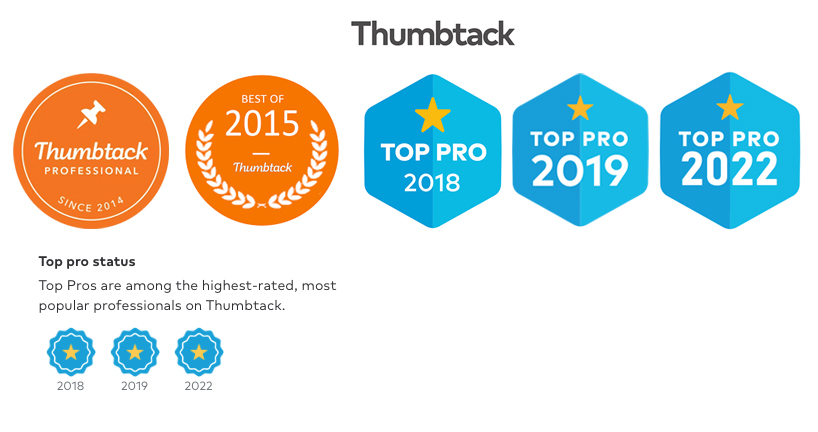 (20) Magazine Covers 
Liberty Life, Pooler Magazine, Newcomers and Neighbors, Pooler Chamber of Commerce, South Magazine, Landscape Management Magazine, Savannah Quarters Country Club
1) Liberty Life Magazine Summer 2014 – Neighbors & Newcomers Edition
2) Bryan County Newcomers and Neighbors 2014
3) Liberty Life / Winter 2014
4) Pooler Magazine / March/April 2016
5) Pooler Magazine / Jan/Feb 2018
6) Pooler Magazine / March/April 2018
7) Pooler Magazine May/June 2018
8) Pooler Chamber of Commerce Membership Directory 2018/19
9) Landscape Management
10) Liberty Life / Summer 2018
11) Bryan County Newcomers and Neighbors 2018/19
12) Liberty Life / Fall 2018
13) Pooler Magazine / 2019
14) Liberty Life / Spring 2019
15) Liberty Life / Newcomers and Neighbors 2019
16) Hinesville Annual Report 2018
17) Liberty Life / Winter 2019
18) Bryan County Newcomers and Neighbors 2019/20
19) Liberty Life Newcomers and Neighbors 2020/21
20) South Magazine / Fall 2021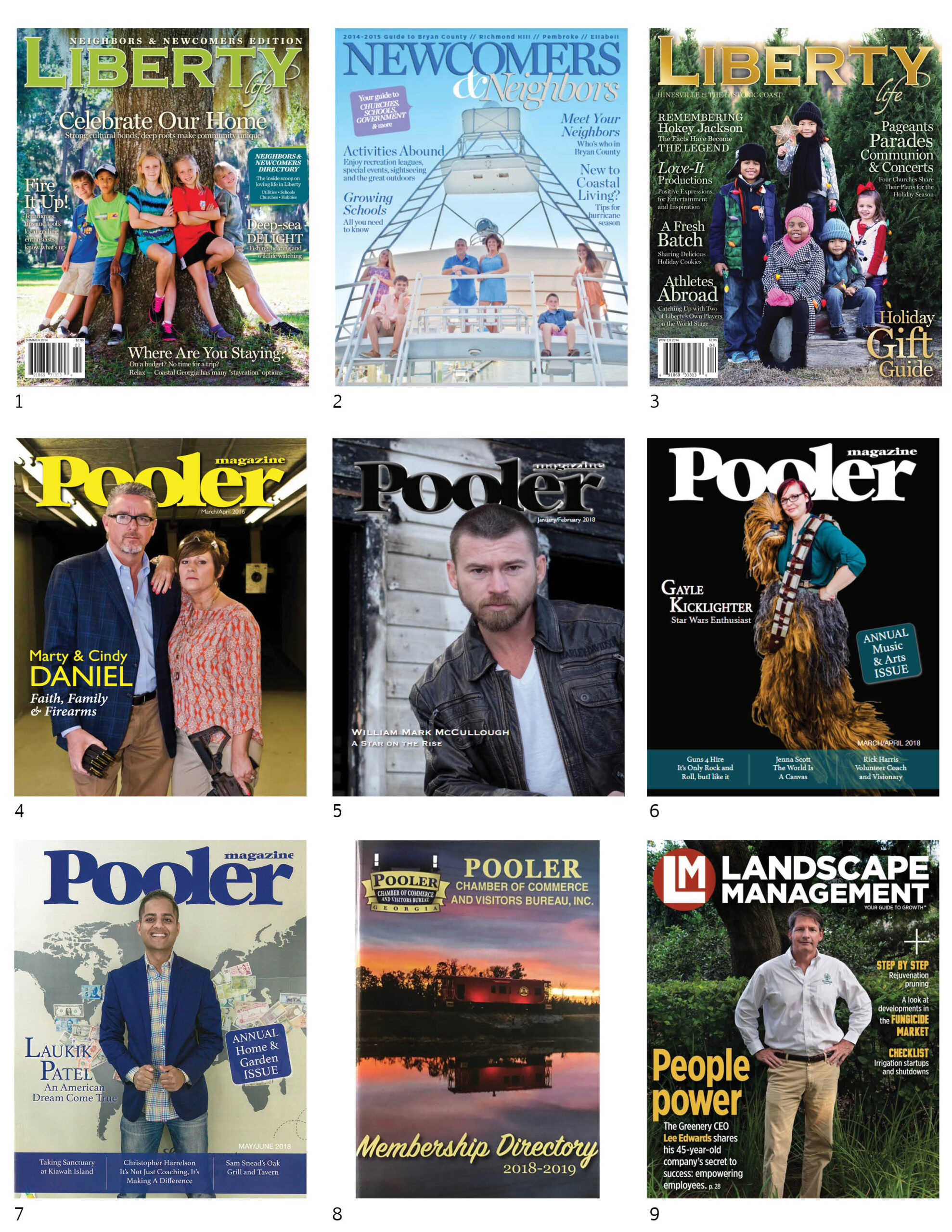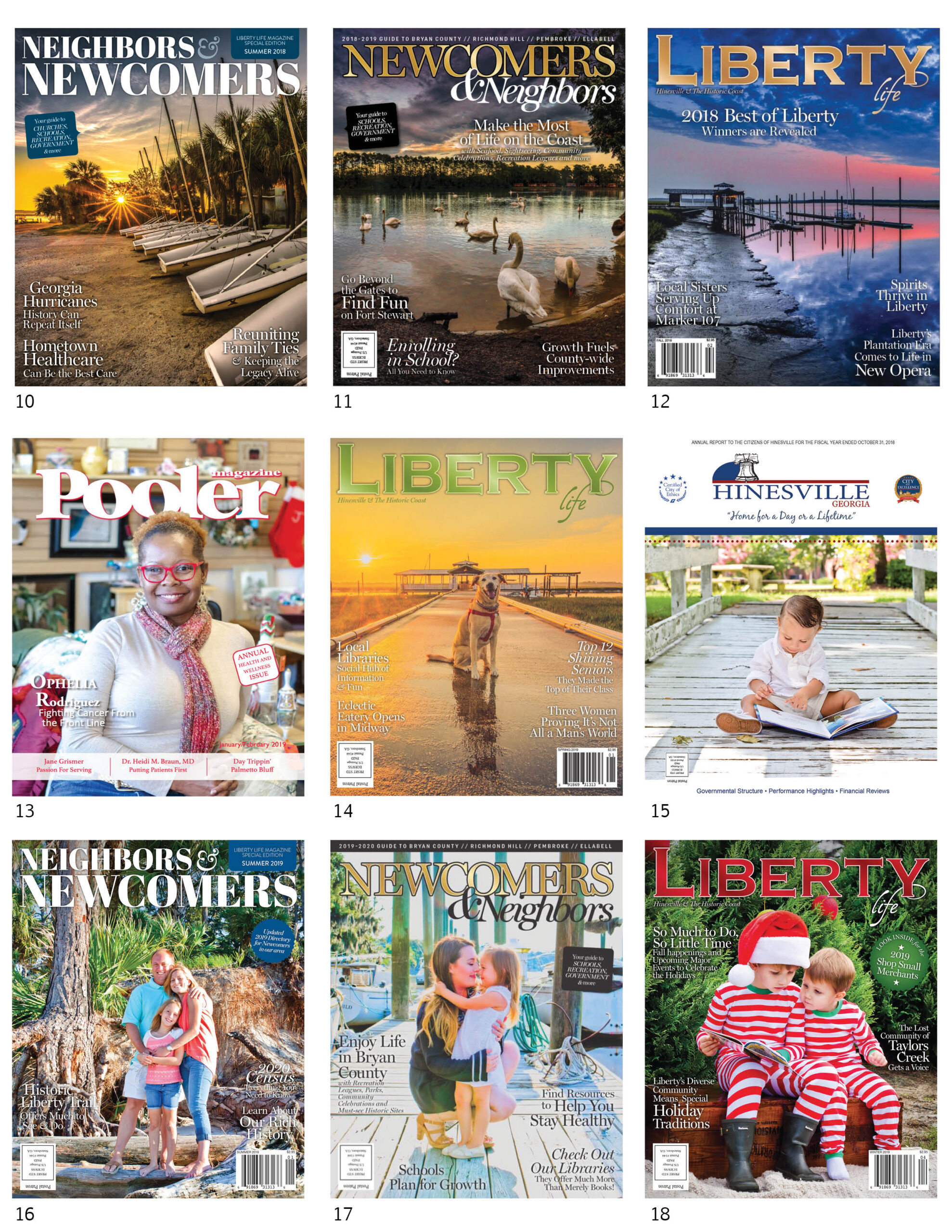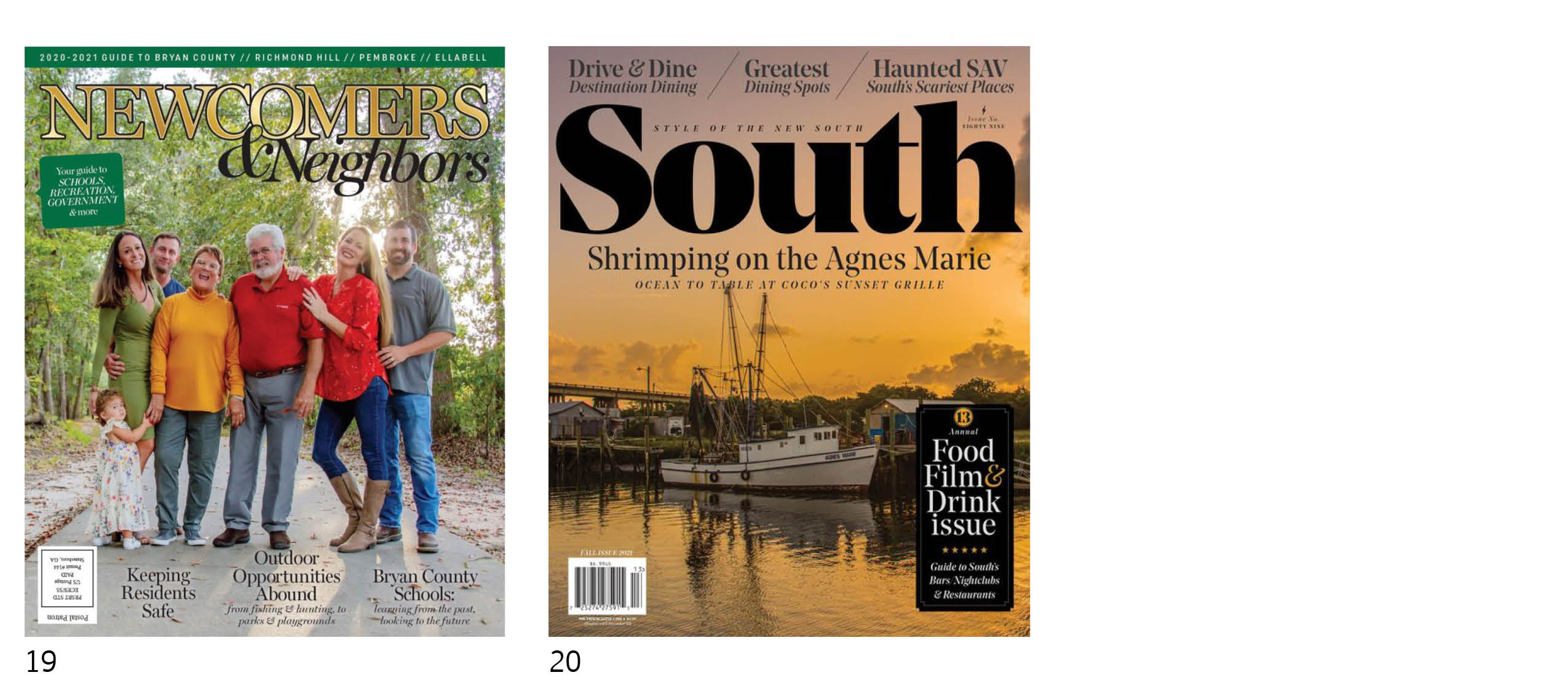 Fox 28 News at 10pm Appearances
Accolades
1st Place Winner: Connected to the Sea Art Exhibit
Getty i-Stock Contributor
332,938 Likes in Instagram's Best 9, 2018
Thumbtack Top Pro, 2015, 2018, 2019, 2022
Winner, one of 13 of South Magazine's South's Greatest Photographers, 2019
Out and About
McAllister's Deli, Hinesville, GA Display Photos
Richmond Hill KOA Campground Magazine and Magnets
Explore Liberty Banners and Advertising
Press
Southern Living Magazine 15 Incredible Solo Vacations to Take in the South Featured Photographer
Southern Living features Liberty businesses
Liberty Chamber of Commerce Profile
Spectrum News Texas / Don't leave home without your jacket and umbrella
Explore Liberty / Liberty County GA
Liberty Pulse Photo of the Week
Daufuskie Difference
Pooler Magazine Kiawah Island Feature (article and photos with D. Paul Graham)
Pooler Magazine Montage at Palmetto Bluff Feature (article and photos with D. Paul Graham)
South Magazine Daufuskie Island Feature (article). Photos by D. Paul Graham
Effingham Magazine Ebenezer Retreat Feature (article and photos)
AdoramaPix.com Featured Photographer
AdoramaPix.com Top 10 Beaches in the US Featured Photographer
Liberty County Photography
Liberty County: Discover our February Top 9 Instagram Photos
Printique: The Instagrammer's Guide to Stunning US Beaches
Explore Liberty: 10 Most Amazing Liberty County Sprint Pictures to See Featured Photographer
10 Reasons to celebrate Earth Day in Liberty County
Richmond Hill Homes Magazine: Tree Article Photographer
10 Perfect Spots to Take a Photo in Liberty County
Your Soul Soothing Guide to the Picturesque Places and Dreamy Drives of Liberty County
6 Jaw-Dropping Liberty County Locations Perfect for Your Insta Feed
The 10 Most Amazing Liberty County Spring Pictures to See
South's Greatest Beaches 2021
South Magazine: Last Stop Winter 2021: Let it Snow
South Magazine: Greatest Destinations 2021: Golden Isles